Performance
November 20, 22 - 23 | 7pm, 7:30pm, 8pm
World Premiere
$25

Gutierrez invites you to enter into a secret holding laboratory for what can only be assumed is a dangerous creature. Held captive in a secret cryogenic facility, Eve—named by her creator, Dr. Red—is the first humanoid to be bioengineered with reanimated alien DNA discovered in the Mayan cave Xibalba, or "place of fear," believed to be the mouth of the underworld. Will Eve be the key to humanity's evolution, or its undoing?
Gutierrez says, "The most real and profound boundaries are those we impose upon ourselves." Eve, this creature in captivity may be commenting on Gutierrez's self-perceived otherness, but it also exposes the audience to their own insecurities and prejudices.

Protective cover-wear will be provided upon entry.
Commissioned by Performance Space New York. This project is supported in part by a grant from the Jerome Foundation.
Photo: Maria Baranova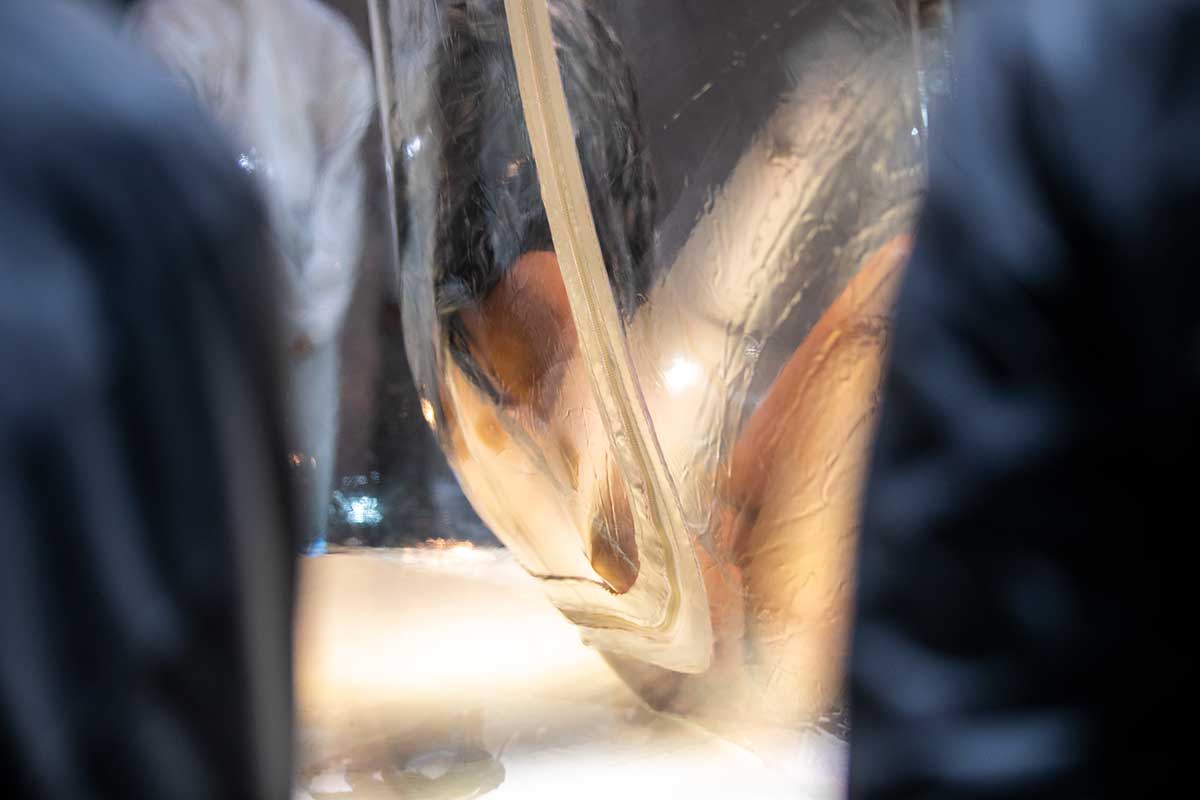 Skip to content